Finding a competent, reputable oil heating engineer

by Trevor Harris
Posted in News on Apr 15, 2019
If your home heating system is oil fired, you must ensure you find a reputable & competent person to work on the appliance.
At Harris Heating we are Oftec registered. We are also part of the Grant G1 scheme.
When choosing an engineer it is important to check that they can self certify their work to comply with local building regulations, by being part of a scheme like Oftec this also shows they have had the correct training to work on your oil fired appliance.
Using an installer who is registered with Oftec will also save you the time and money with their ability to self certify their work. Avoiding the need for a building inspection and its associated fee's or worse being left with an unchecked appliance that could be potentially dangerous to your family.
If you would like to check the status of an engineers registration you can do so by visiting www.oftec.org.uk
This will show you the companies name, the engineers registered with Oftec and also what appliances they are qualified to work on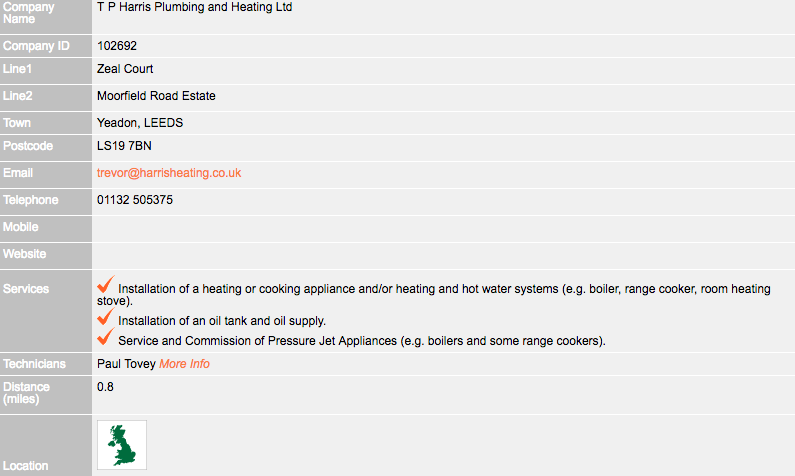 Oftec registered engineers are also thoroughly checked before they can become a member of the scheme, meaning you can rely on their recommendations to ensure the person has the relevant insurances, training and high standards of work. They also ensure high standards are maintained with regular training and assessment of their members.