What is the Harris Heating Club?
The Harris Heating Club is an annual servicing plan, designed with our customers in mind.
Boilers, fires and cylinders all require annual servicing to maintain the safety, efficiency and the warranty* of the appliance. (*If warranty is still valid)
Many people opt for maintenance plans on their appliances, but these can come with lots of small print, and can vary dramatically in price. So we decided to keep our plan simply to servicing, with some great perks for being a member.
This mean's peace of mind for our customers, with a smaller price tag and without confusing small print.
We listened to customer feedback when we created the club. Customers didn't want a plan that potentially didn't cover all aspects of their heating system, paying monthly for something to be told specific items weren't covered – plus call out charges added on top of your current payments can spiral costs. Not only that, if you don't need any one that year your payments aren't in your own savings account. So should you need us costs are reduced and you can hold on to your money until you need an engineer.
As part of the annual service, our heating engineer will:
Check that your appliance or central heating and ventilation is working and in line with current regulations to keep you and your family safe.
If necessary, take apart your appliance to adjust it and/or clean it to keep it efficient and able to do its job.
Inform you of any inefficiency or improvements that we feel could be made to improve your central heating system.
Provide you with a breakdown of the work undertaken so you know exactly what has been done to keep your system up to date.
Provide you with details of any remedial work, as well as a quotation for further works if needed, to give you complete peace of mind regarding additional costs.
Complete the work there and then*, with your authorisation or arrange a more suitable time to return.
All our heating engineers are Gas Safe Registered and qualified to carry out full service plans on most heating appliances. We will communicate with you through out so you know what to expect, working efficiently to limit disruption. We prepare and leave the area as tidy as we found it before the service work
*Works can only be carried out same day if the parts are readily available, in some cases parts are unable to be acquired without pre-ordering.
How does the Harris Heating Club work?
If you'd like to join the club you call us to book your first service/s with us, this could be a boiler, fire, cylinder or a combination of appliances.
We let you know our price for the servicing*, and once you have had your appliance/s serviced you pay for the first one in full. (*We offer discounts for multiple appliances serviced in the same visit)
We then take the price of your service/s and divide them over 12 equal payments.
You will sign up to our direct debit for the club via GoCardless, and pay towards next years' service/s.
Once you have signed up, you will receive a welcome letter in the post with everything you need to know.
When your next service is due you will receive a reminder that your servicing is due and you can call us or email to book the best date and time for yourself.
As you have paid over the 12 months, you will have paid in full and no payment will be required for the service/s
So there are no hidden costs, or additional fees for being a member. Just clear, honest prices.
Existing customer? Then give us a call to arrange your current service/s being added to our Heating Club
The Perks!
Being a member of The Harris Heating Club means you'll have access to priority appointments, which in winter is especially handy.
You will also receive 10% off all labour charges when you require our services.
On top of this …
You will benefit from saving money on your energy bills, as a well-maintained system is more effective. Pushing out heat without the struggle of a damaged boiler or tired radiators in need of repair.
Harris Heating are your local Heating Experts. We have been keeping homes warm, hot water instant and families' safe for more than 20 years, working on boilers and central heating systems in Leeds and West Yorkshire homes.
If you would like the perk's of being a member, and the hassle taking out of your annual servicing then contact our Customer Service team to talk through the benefits of the Harris Heating Club for your home on 0113 250 5375.
Want to take the hassle out of organising annual gas safety checks and save money? Call today to enquire about our Landlord Club.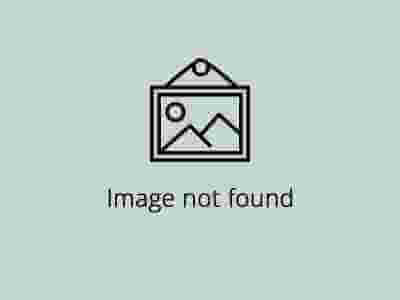 What Our Customers Are
Saying
"
Very polite, professional, reliable and efficient. Very happy with service provided.
- Customer in Otley